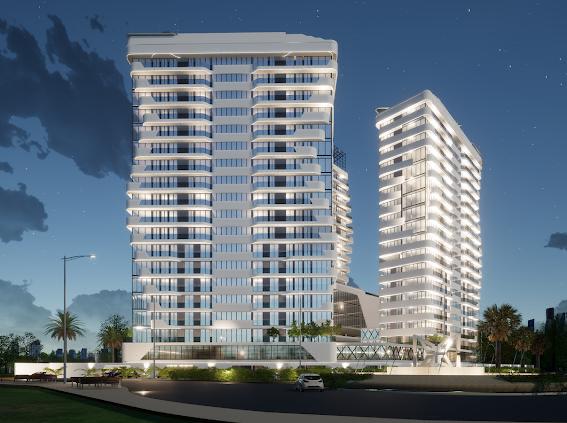 Welcome to the future of luxury living in Lagos – Nautica Rise Luxury Apartments. This architectural marvel, comprised of three towering structures, is set to redefine the skyline of Nigeria, bringing the allure of the Miami lifestyle to the heart of Lekki Atlantic.
Introduction
In a city known for its dynamism, Nautica Rise emerges as a beacon of sophistication and modernity. This article delves into the details of this groundbreaking project, exploring its architectural significance, diverse living spaces, investment opportunities, and the promise it holds for a luxurious lifestyle akin to Miami's charm.
Architectural Marvel in Lagos
Standing tall at 20 stories, each tower of Nautica Rise is a testament to architectural innovation in Lagos. The project not only introduces a new era of high-rise living but also contributes to reshaping the city's skyline, adding a touch of elegance and modernity.
Tower Breakdown: Residential and Hospitality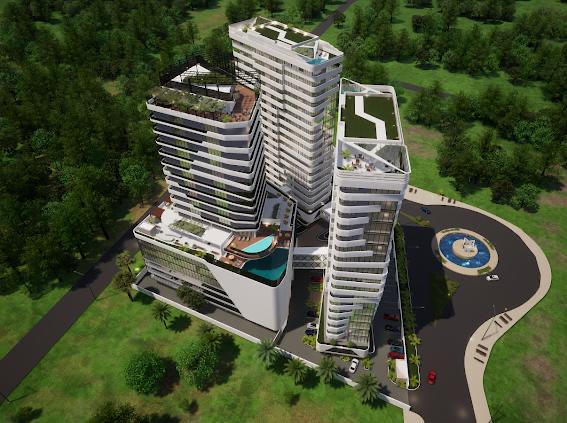 Comprising two residential towers and one dedicated to hospitality, Nautica Rise ensures a distinctive purpose for each structure. The residential towers promise a haven for diverse living spaces, while the hospitality tower sets the stage for a new standard in luxury accommodation.
Ready to experience the epitome of luxury at Nautica Rise? Click here to explore and secure your unit!
Diverse Living Spaces
Step inside Nautica Rise, and you'll find a myriad of living options. From cosy 1-bedroom lofts to spacious 4-bedroom penthouses, each unit is meticulously designed to cater to varying preferences. The mixed-use apartments offer a blend of comfort, style, and functionality.
Ready to experience the epitome of luxury at Nautica Rise? Click here to explore and secure your unit!
Investment Opportunities
For savvy investors, Nautica Rise opens doors to promising opportunities. Whether you're looking for a long-term investment or considering short-term apartment rentals, owning a unit in this development provides a flexible and lucrative avenue for financial growth.
Nautica Rise Prices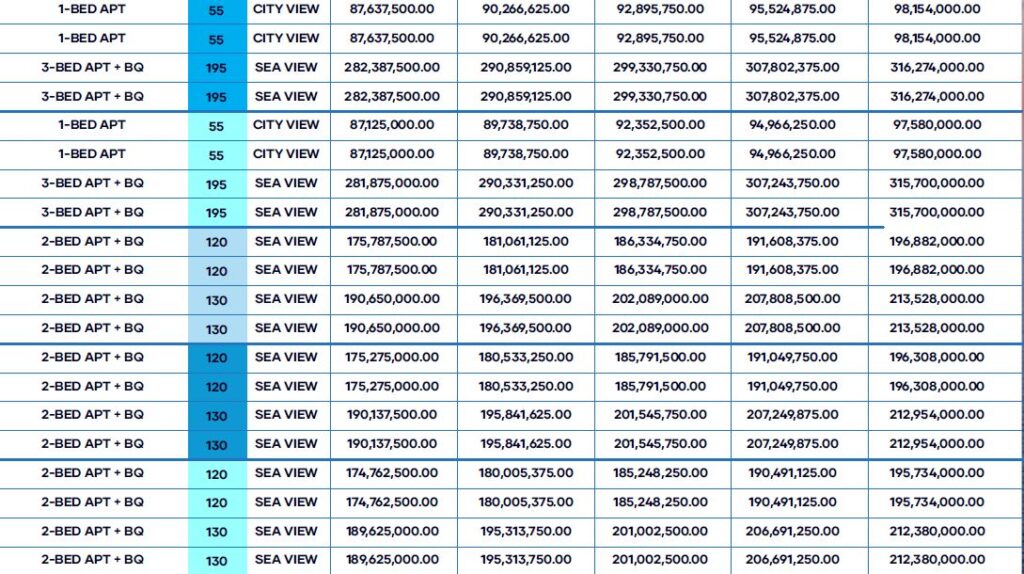 Miami Lifestyle in Lagos
What sets Nautica Rise apart is its commitment to infusing the essence of Miami living into the heart of Lagos. The design, amenities, and ambience all work harmoniously to create an atmosphere that resonates with the vibrant and luxurious lifestyle synonymous with Miami.
Changing the Skyline
Nautica Rise is not just a development; it's a visual statement that transforms Lagos' skyline. The three towers, standing tall and proud, become integral to the city's evolution, contributing to its architectural and aesthetic development.
Unit Options for Investors
Investors have a plethora of unit options to choose from, each catering to different preferences and investment strategies. Whether it's a 1-bedroom for a cozy retreat or a penthouse for the epitome of luxury, Nautica Rise offers a diverse portfolio.
Exclusive 4-Bedroom Penthouse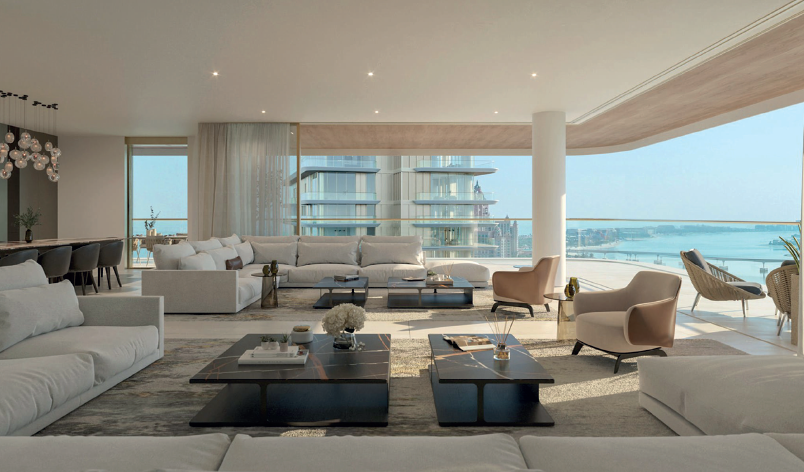 Among the crown jewels of Nautica Rise is the exclusive 4-bedroom penthouse. This epitome of luxury living boasts not only spacious interiors but also breathtaking views, setting a new standard for opulence in Lagos.
Versatility of Usage
Owning a unit in Nautica Rise isn't just about having a luxurious abode; it's about versatility. Whether you choose to reside in it, rent it out for short stays, or keep it as a long-term investment, the possibilities are as expansive as the Lagos skyline.
A Glimpse into the Surroundings
Situated in the prestigious Lekki Atlantic area, Nautica Rise offers more than just a luxurious home. With a waterfront view, residents can indulge in the serenity of the surroundings, creating a harmonious blend of modern living and natural beauty.
Sustainable Living
Beyond luxury, Nautica Rise is committed to sustainable living. By incorporating eco-friendly features, the project strives to be not just a symbol of opulence but also a responsible contributor to environmental well-being.
Why Nautica Rise Stands Out
In a city dotted with developments, Nautica Rise emerges as a standout. Its meticulous design, commitment to a luxurious lifestyle, and versatile offerings set it apart from the rest, making it a compelling choice for discerning individuals.
Features and Amenities at Nautica Rise: Elevate Your Lifestyle
Discover a world of luxury and convenience at Nautica Rise, where every detail is designed to enhance your living experience.
24/7 Concierge Service
Experience personalized assistance round the clock with our dedicated concierge service, ensuring your needs are met with efficiency and care.
Security Network
Your safety is our priority. Nautica Rise employs a robust security network to provide residents with peace of mind, creating a secure and protected living environment.
Internet WiFi
Stay seamlessly connected with high-speed internet WiFi throughout the property. Whether for work or leisure, enjoy a reliable and fast connection at your fingertips.
High-Speed Elevator
Reach new heights effortlessly with our high-speed elevators, ensuring swift and smooth transitions between floors for the ultimate convenience.
Rooftop Lifestyle
Elevate your living experience with our rooftop lifestyle amenities. Breathtaking views, comfortable seating, and a serene atmosphere await you at the top.
Edge Swimming Pools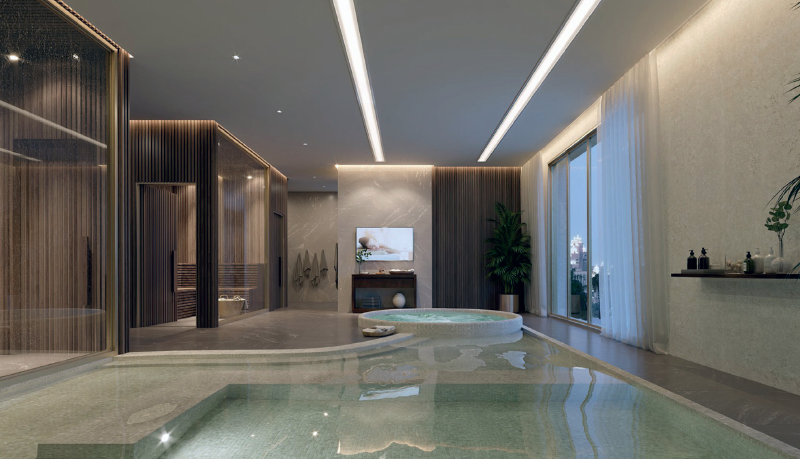 Immerse yourself in luxury with our edge swimming pools. Overlooking the skyline, these pools offer a refreshing escape and a unique, stylish touch to your leisure time.
Private Cinema
Enjoy the luxury of entertainment without leaving home. Our private cinema brings the magic of the big screen to your doorstep, creating a cinematic experience for you and your guests.


Sauna
Relax and rejuvenate in our exclusive sauna facilities. Unwind after a long day, soothe your senses, and embrace the tranquil ambience of our wellness amenities.
At Nautica Rise, each feature and amenity is carefully curated to provide residents with an unparalleled living experience. Elevate your lifestyle and make Nautica Rise your luxurious haven.
Testimonials and Early Reviews
Don't just take our word for it – hear what early investors and residents have to say. Their experiences paint a vivid picture of the unparalleled living standards and investment potential that Nautica Rise brings to the table.
Conclusion
In conclusion, Nautica Rise Luxury Apartments is not just a residence; it's a lifestyle. With its promise of a Miami lifestyle on Nigeria's skyline, it represents a bold step towards redefining luxury living in Lagos. The three towers, each standing at 20 stories, symbolize not just architectural prowess but a commitment to a new era of sophisticated living.
FAQs About Nautica Rise Luxury Apartments
Can I purchase a unit for investment purposes only?

Absolutely! Nautica Rise offers a range of unit options suitable for long-term investment.

Are short-term rentals allowed in Nautica Rise apartments?

Yes, the flexibility of ownership extends to the option of using your unit for short-term rentals.

What amenities contribute to the Miami lifestyle promise?

Nautica Rise boasts a range of amenities, including poolside lounges, fitness centers, and communal spaces, all contributing to the Miami lifestyle ambiance.

How does Nautica Rise compare to other luxury developments in Lagos?

Nautica Rise stands out with its versatile living spaces, waterfront location, and commitment to sustainability, setting it apart from the competition.

Is the 4-bedroom penthouse truly exclusive, and what makes it special?

Yes, the 4-bedroom penthouse is exclusive, offering spacious interiors, breathtaking views, and a level of opulence that defines luxury living in Lagos.