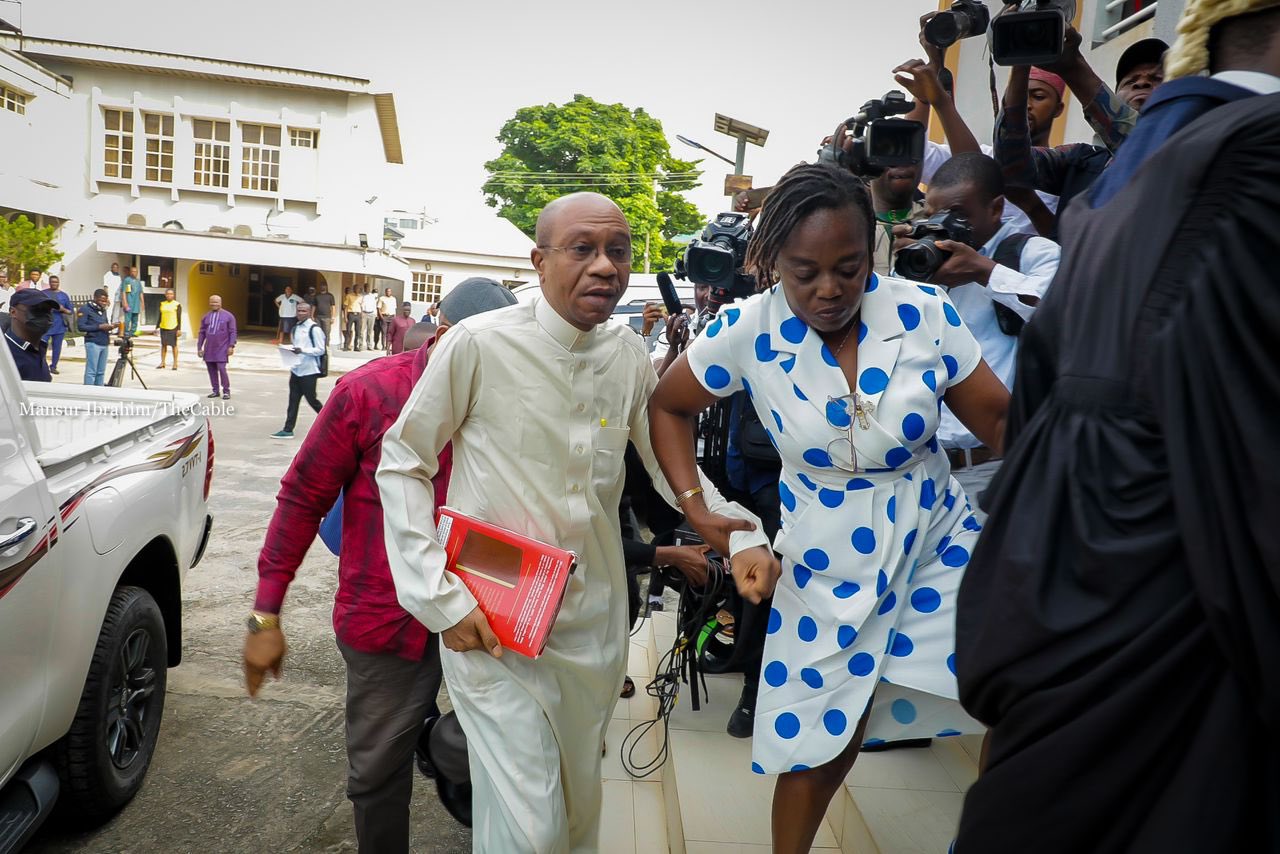 In a startling turn of events, the High Court in the Federal Capital Territory has issued a decisive order, mandating the remand of the Ex-Governor of the Central Bank of Nigeria, Godwin Emefiele remanded in custody within the confines of the Kuje Correctional Centre.
Emefiele's bail plea in alleged procurement fraud persists under the stern directive.
Emefiele remanded in custody The Stalled Trial and Unraveling Charges
This legal saga, marred by delays and complications, finally unfolded on a recent Friday. The Federal Government initially leveled a weighty 20-count charge, alleging procurement fraud amounting to a staggering N6.5 billion against the former CBN governor. However, perhaps sensing the need for a more streamlined approach, the government later scaled down the charges to six, still amounting to over N1 billion, forming the basis for Emefiele remanded in custody arraignment.
Legal Maneuvers and Bail Plea Drama
During the proceedings, Emefiele's legal representative, Mathew Burkaa SAN, tactically presented the application for bail. However, the atmosphere was charged with legal tension as Rotimi Oyedepo, the counsel representing the Federal Government, vehemently opposed the granting of bail to the former CBN governor.
Judicial Puzzles and Adjournments
In a twist, Justice Hamza Muazu, the presiding judge, declared that a bench ruling was unattainable in light of the multitude of legal authorities cited by both parties. Expressing the need for careful consideration, the judge opted to delve into a thorough examination of the authorities and perusal of the exhibits submitted by Emefiele in support of his bail application.
Consequently, the order to remand Emefiele at the Kuje prison was pronounced, casting a shadow over any immediate freedom for the embattled former governor. Justice Muazu adjourned the case, earmarking November 22 for the crucial ruling on the bail application and November 28 for the commencement of the trial.
Legal Odyssey and Previous Reprieve
This remand order follows a prior directive by Justice Olukayode Adeniyi, who, on November 8, had ruled in favor of releasing Emefiele to his legal representatives after enduring 151 days in detention. However, the recent court decision paints a contrasting picture, raising questions about the twists and turns characterizing Emefiele's legal odyssey.
In the labyrinth of legal proceedings, Emefiele's fate hangs in the balance, awaiting the forthcoming judicial determinations that will shape the trajectory of this high-stakes trial.
All rights reserved. This material and other digital content on this website may not be reproduced, published, broadcast, rewritten, or redistributed in whole or in part without prior express written permission from Punch.
???? Sources